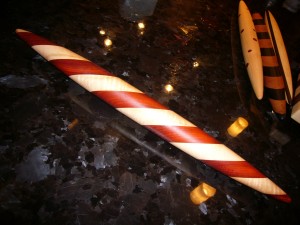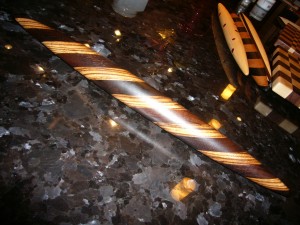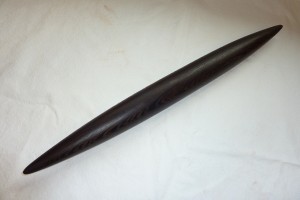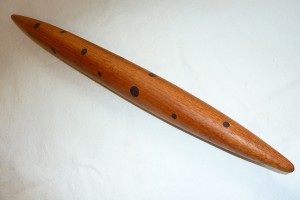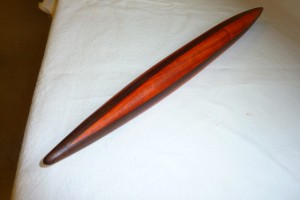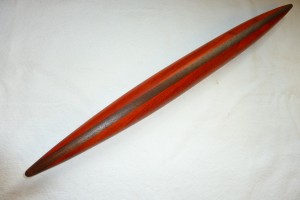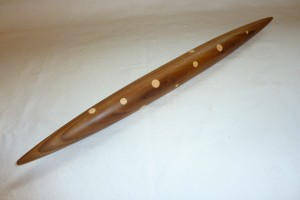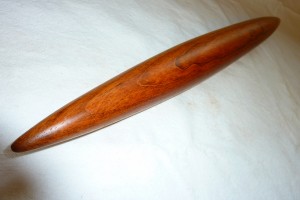 French Tapered rolling pins are the mainstay pin for pastry chefs.  They are used for rolling out dough into circles – perfect for pies and pizza. I've worked out a very easy-rolling pin with this style.  It's a excellent compliment to your kitchen.
This pin will be the "go to" pin for chefs and kitchen gourmets.  It will do it all.  The flat section will roll like a traditional pin and the tapered ends won't pinch the edges of dough and will allow the dough to be shaped.  The flat section is about 11″ long and overall it's about 21″.
Pricing:
Purist: $69.00
Polka Dots: $99.00
Striped: $99.00
Diagonal: $139.00
Checkered: $139.00
Paw Prints: $159.00
To buy please contact me or visit my Etsy Store.
I accept cash, cheque, Visa, Mastercard and PayPal.