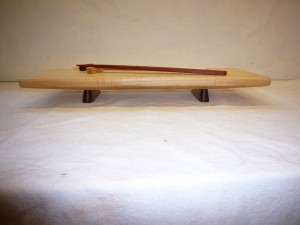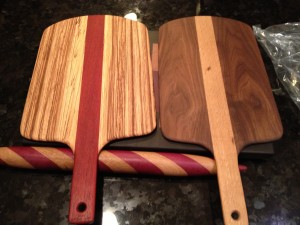 My Sushi Boards were born from a love of Japanese architecture and sushi!
My favourite architecture is Greene & Greene.  Two brothers from California that created timeless homes in the early 1900's.  They were greatly influenced by the American Craftsman movement and Japanese forms and structures.  If you're not familiar with their work, Google them.  It's worth it.
My wife and I love sushi.  So when I came up with this idea for a sushi board it was an immediate hit in our household.  All boards come with 2 pairs of hand-made matching chopsticks and holders.
My paddle servers happened by request.  A number of clients suggested they would like to use the peels for serving appetizers.  Enough discussion of this ensued that I made a few slimmer and shorter versions of my peels.  They were a hit and continue to be.  They are really nice for serving bagettes or other breads.  Or used as a Charcuterie Board with meats and cheeses.  They are fine to cut on.